Our History is Creating a Global Presence
Since Jerzy Wyrobek founded 7-SIGMA in 1973, we have grown into a global industry leader in our precision component markets. Mr. Wyrobek, a NASA scientist, left the space program in 1969 with a deep understanding of machines and processes and the role of each component in the performance of a total system. This understanding still drives our company today. We approach each product with a passion for improvement and quality and a focus on creating a better product.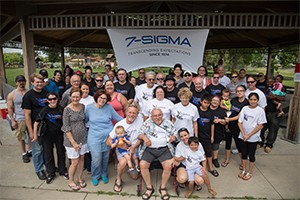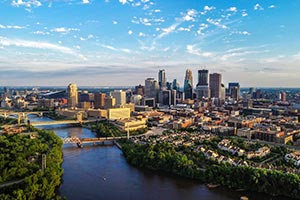 50 Years of Innovation and Growth
In 1973 Jerzy Wyrobek and his two sons bought the Burgwald Machine Company, believing that "no problem was too big, and no problem could not be solved through solid engineering principles." The company was renamed Molding Technical Systems and continued to grow and add customers. One such customer, Control Data Corporation, challenged the Wyrobeks to manufacture products to a 6 sigma level of quality. The Wyrobeks successfully met the challenge and decided to update the corporate name to 7-SIGMA in recognition of this dedication to quality and transcending customer expectations.
7-SIGMA soon outgrew its location and in 1987 the company moved to its present location at 26th Avenue South in Minneapolis, Minnesota. In our current location, under the leadership of Kris Wyrobek the facility has gone through significant improvements. Changes have included the creation of work cells and clean rooms for the production of some of the world's most technically demanding products. The company has implemented ISO Standards including 9001 and 14001 and has added state- of-the-art analytical and physical testing laboratories.
7-SIGMA continues to invest in its future through capital expenditures including new machining centers, liquid injection molding machines, and enhanced shipping facilities. Our global partners and our manufacturing capabilities in Shanghai, China produce a wide variety of polymer components for our customers' assembly plants in Asia.
Transcending Expectations
Through Continuous Innovation.
  (612) 722-5358
  (612) 722-0493
Location
2843 26th Avenue South
Minneapolis, MN 55406
Hours
Mon: 8:00am – 4:30pm
Tue: 8:00am – 4:30pm
Wed: 8:00am – 4:30pm
Thur: 8:00am – 4:30pm
Fri: 8:00am – 4:30pm
Sat: Closed
Sun: Closed